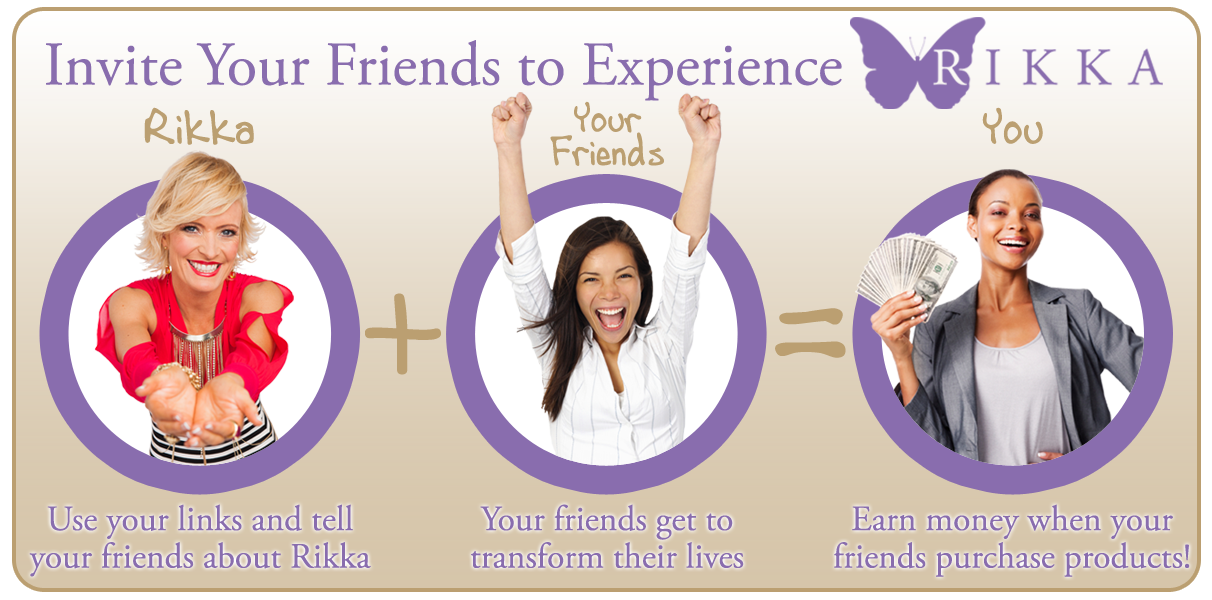 Has Adventure in Oneness been a huge contribution in your life? Have you recommended Rikka's work to your friends and family knowing what that could do for them? Guess what? You can get paid generous commission checks for products purchased just by letting your family, friends, email lists and social network connections know about Rikka!

It's SO FUN! Just by signing up below to become Rikka's Referral partner, you can start using your custom links to promote Rikka's referral products and when your friends purchase, you earn commissions!


Begin spreading your love for Rikka, give people your link, and encourage them to buy! When someone uses your custom link to make a purchase, you earn commissions! But don't worry, there's much more about all those details on the inside of the Referral Partner Center. So go ahead, fill out the application below and GET STARTED!